I got the car! All I have to say is, it's awesome!
I contacted just about every Honda dealer between Cleveland to Cincinnati and most gave me great quotes and were up front about fees and other information. I did encounter a couple dealers that had the typical dealer language and price talk. I am not sure why they do that, they just don't call/E-mail them back.
I purchased the car from Hank Osborne at Superior Honda in Cincinnati. He was the most up front and to the point in E-mail and on the phone. Hank used to work in the tech industry, which may explain why I found it easy to work with him. So if you are a computer guy like myself and want to deal with a dealer who understands how you think, Hank is the man.
Here are some pictures: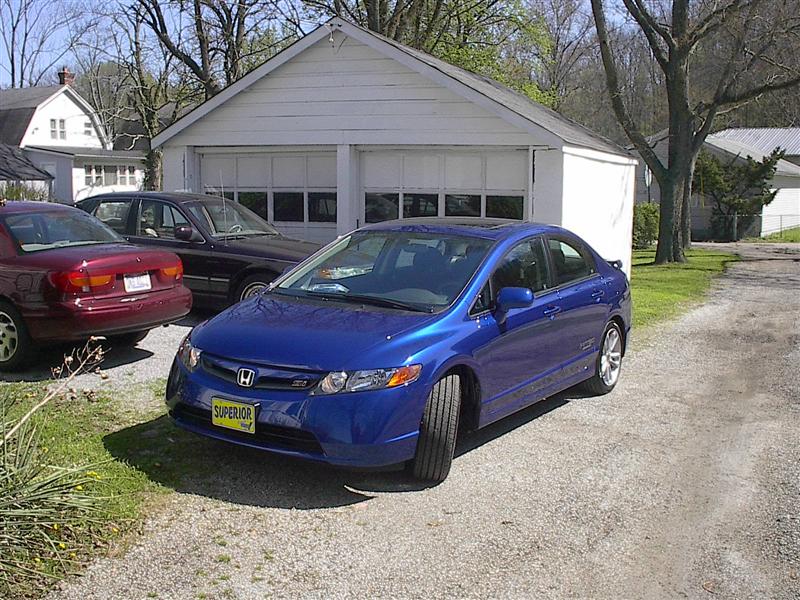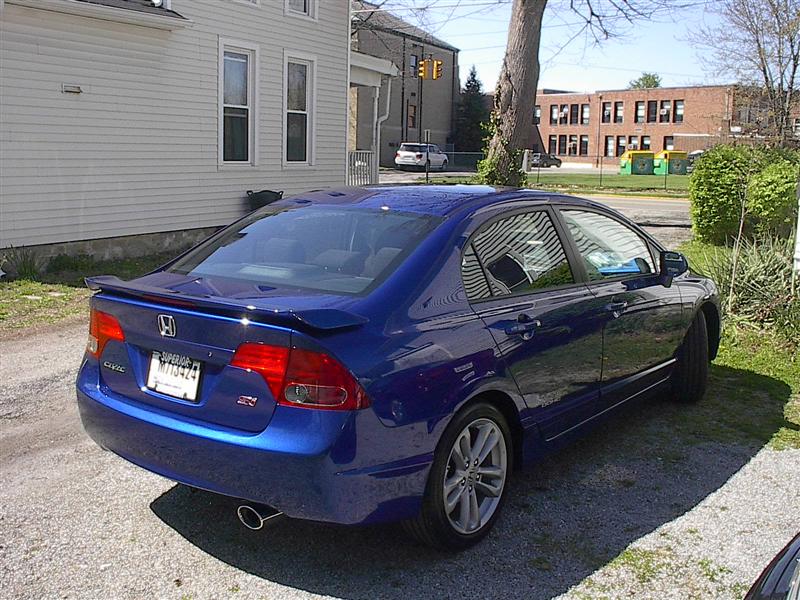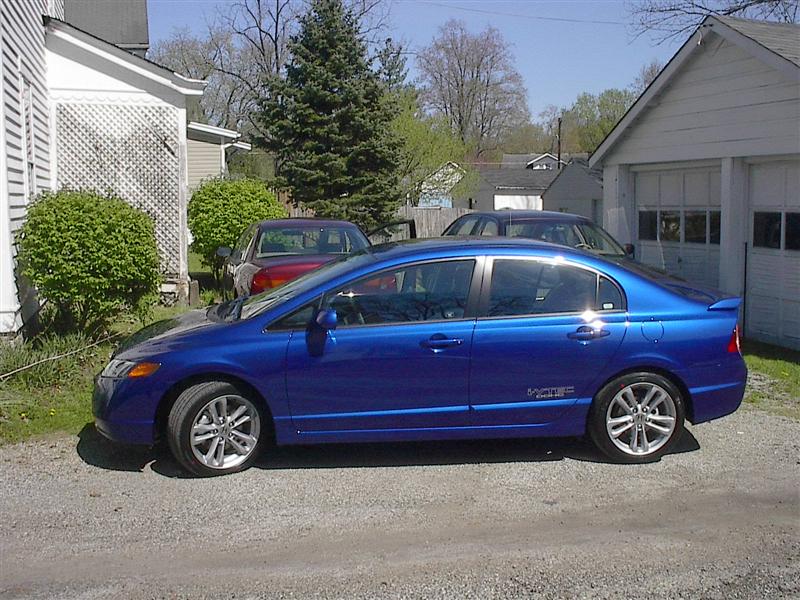 I will be removing one of my complaints about the rear visibility. I believe the other Civics I test drove had the seat adjusted too low. I currently have the seat adjusted high enough that when I turn my head back I can see the rear spoiler on the trunk.
I am still at shock dealing with the 6 speed transmission. My original thought was the first 5 gears would be about the same as my previous car. That assumption was wrong. I am finding myself putting the car in 2nd gear at 15mph, 3 gear at 22mph, 4th gear at 30mph, 5th gear at 37mph and 6th gear at 45mph. This was in traffic. To me if traffic is moving slow, why rev up the engine. When merging onto the highway I followed the recommended shift points by Honda. Here are the recommended shift points noted in the owners manual:
1st to 2nd: 17mph
2nd to 3rd: 29mph
3rd to 4th: 37mph
4th to 5th: 43mph
5th to 6th: 49mph
So far I am pretty happy with the car. So far I am babying it to see what kind of gas mileage I can get being conservative with the gas pedal. It is so hard though, this thing really wants to get up and go!
UPDATED ON July 22, 2007
Thanks everyone who has posted comments on the suspension issue in this post. I've made a new post in light of the Advisory that Honda posted on the 18th of July, 2007. Click here to read more: 2007 Civic Si Sedan Clicky Knock Popping Noise While Turning in Front Suspension