Last week I purchased a 1981 Pontiac Trans Am! If you know me well, you know I've wanted a 1978 Trans Am for years. Even though this is not the correct year, it's very similar to the Trans Am I wanted and with a little effort over the coming years hopefully it will look like a 78′.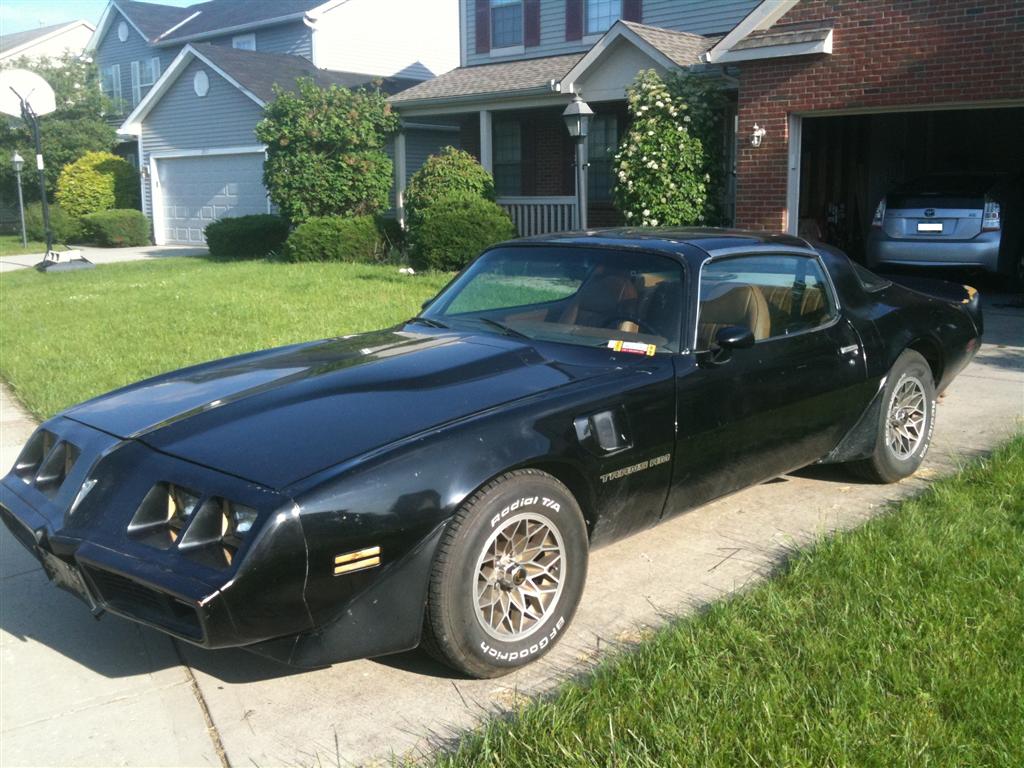 This is the first time I bought a car off eBay. The experience was a good one, but I certainly learned a lot in the process. Biggest thing, ask the seller lots of questions. I was not aware that some of the dashboard components were broken including the turn signal. I did, however, anticipate some issues with things like the doors, window gaskets, etc… So even though I was initially shocked by a few of the additional problems, I still feel somewhat satisfied that I got a decent deal on the car.
Important details about this car:
Has no rust (came from the West Coast)
Any Pontiac engine from 1970-1981 will fit (I'm looking for a Pontiac 400)
Car has factory T-tops
When this car was new in 1981, it was originally dark gray with silver interior. It came with the Turbo Pontiac 301 (4.9L) engine, power windows, power door locks, all wheel disc brakes, posi rear end, air conditioning, cruise control, intermittent wipers, and aluminum honeycomb wheels. It currently still has all of these options except the interior has been converted to tan color, the power door locks is no longer present, and the car was repainted black. For those Trans Am enthusiasts, I am sorry to say that it does not have the WS6 performance package.
The car needs a lot of work. So far the engine needs replaced, interior panels need some TLC, drivers door mechanically needs some TLC, the wipers are not functioning, heater/AC controls are not functioning, broken interior heater core cover, window and T-top gaskets need replaced, turn signal is broken, steering column needs tightened, and heater core molding needs replaced.
The initial plan is to replace the engine with a Pontiac 400, fix the steering column, heater core cover and drivers side door.
I've decided to document all the work I do to the car as a podcast. I haven't yet decided on a name or format for the podcast, but it should be a lot of fun. Anyone who would like to be involved with the podcast and/or help me with restoring this car, please shoot me an email, angelo [at] mandato.com.