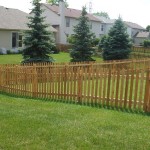 The fence is finished! What an experience. Today I put together the gates and replaced a couple damaged pickets. The fence was pretty much done last weekend aside from the gates.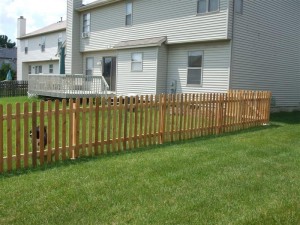 This was a true learning experience. For those thinking about putting up your own fence, I recommend putting the project into prospective. How ever long you think the project will take, quadruple that number. I thought the fence could be put up over a 2 day weekend, it's taken one 3 day weekend and two and a half 2 day weekends to get the fence done. Granted, I spent a lot of time leveling each picket and using screws instead of nails. I think a nail gun would have shaved 1 day off the project. Had we not run into WOW's cable line a number of times while digging, I think we would have saved 1/2 a day digging holes too.
Anyway, fence is up and it looks great!