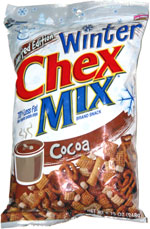 I did some shopping for Thanksgiving last Thursday and came across a display of a new Winter Chex Mix that contains a variety of coco flavored snacks mixed together. All I can say is WOW!!! This has to be the most delicious snack I've ever randomly tried. And I try a lot of these new snacks that float on the ends of the isles.
Looking at a random portion from the bag, there are about a dozen tiny marshmallows blended with 10-15 coco flavored corn/wheat chex, pretzels, vanilla bread stick and, my favorite, yogurt covered chex.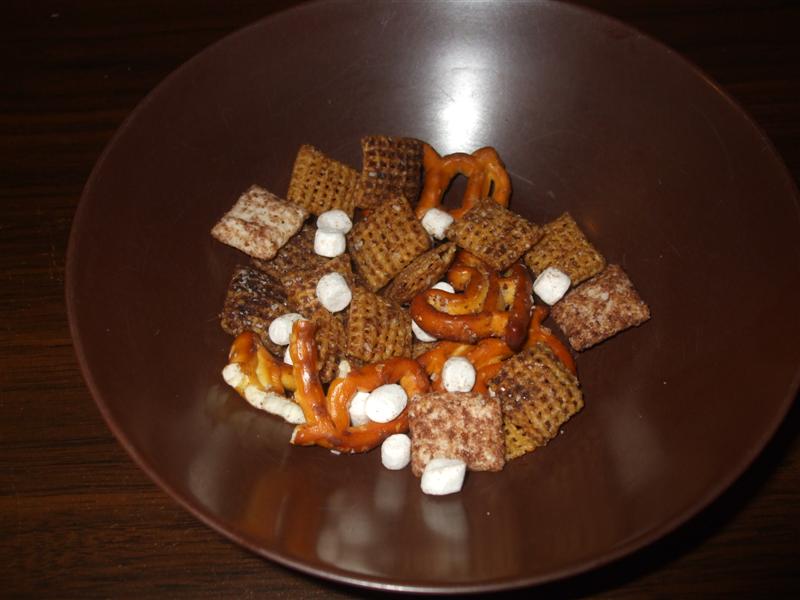 This stuff is awesome. I am going back to the store and picking up a half dozen more of these Holiday Chex Mix bags. Anyone visiting over for the holidays is in for a surprise this year!