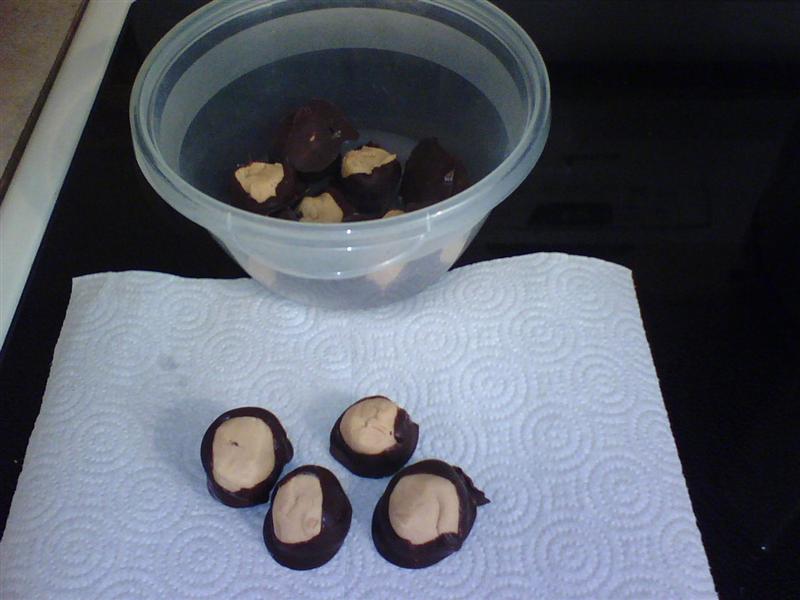 Heather made Buckeyes! Peanut butter and chocolate has to be the best combination ever thought of.
This recipe was pretty simple. The tricky part was melting the chocolate. Heather came up with a creative setup, she took a spaghetti pot, flipped over the strainer lid and then put a glass bowl on top of the strainer with the chocolate in the bowl. It worked perfectly! No need to invest money for a double boiler when you're married to a genius!
Here's a picture of a Buckeye compared to a Reese's miniature peanut butter cup. There's a lot of peanut butter in a Buckeye!