So I am now working at home and it has its advantages and disadvantages. The biggest advantage so far is the food. Check out some of the things I've made for lunch.
Club Sandwich, two layers of ham and turkey with lettuce, tomato and mayo.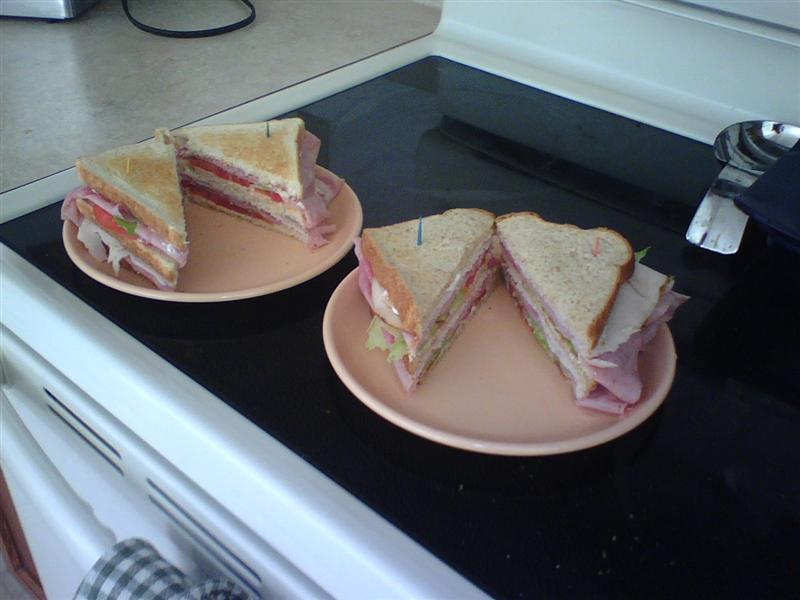 Hot Pepper Cheese Burger, yea it's hot!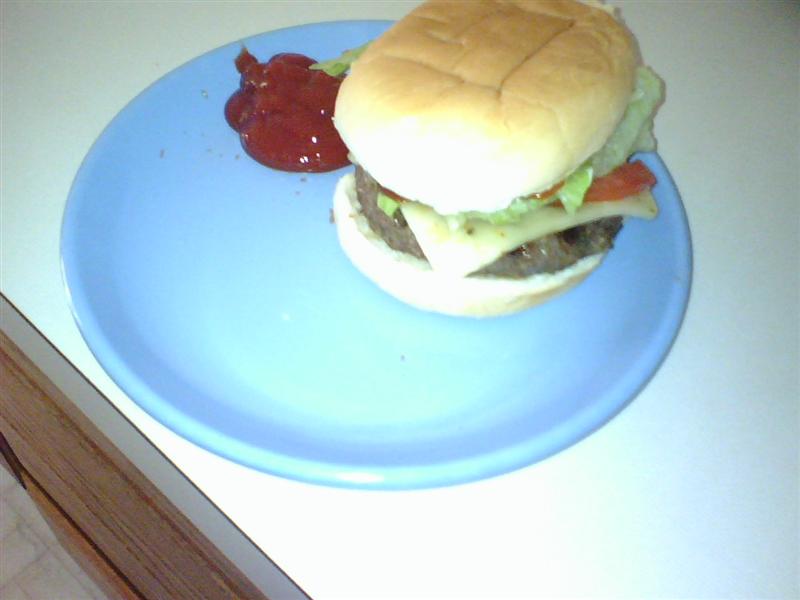 Cheese Coneys, It's Skyline time, not quite as good as actual Skyline though!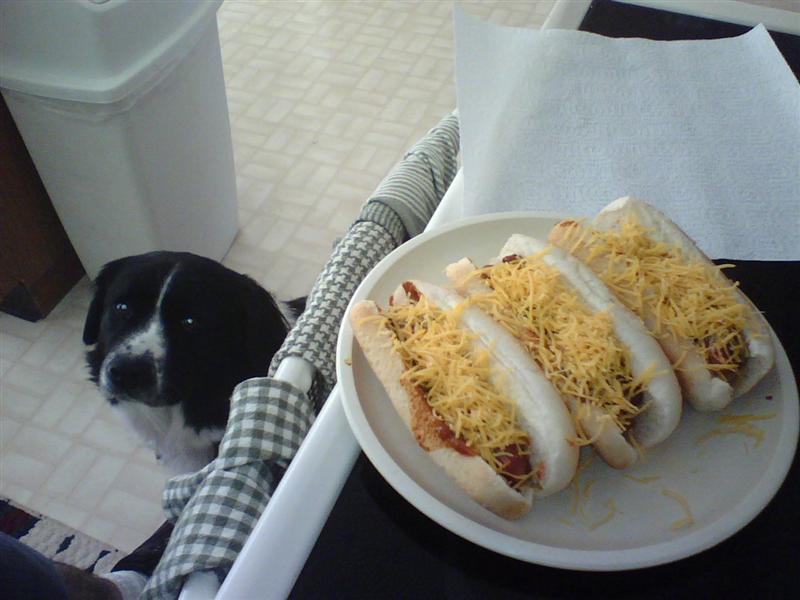 Yea, Ty wants some.