Quesadillas for Dinner – Not Bad
We got a quesadilla maker as a wedding gift. We made some earlier in the year but this was the first time we got the ingredients to make good ones. How do they look?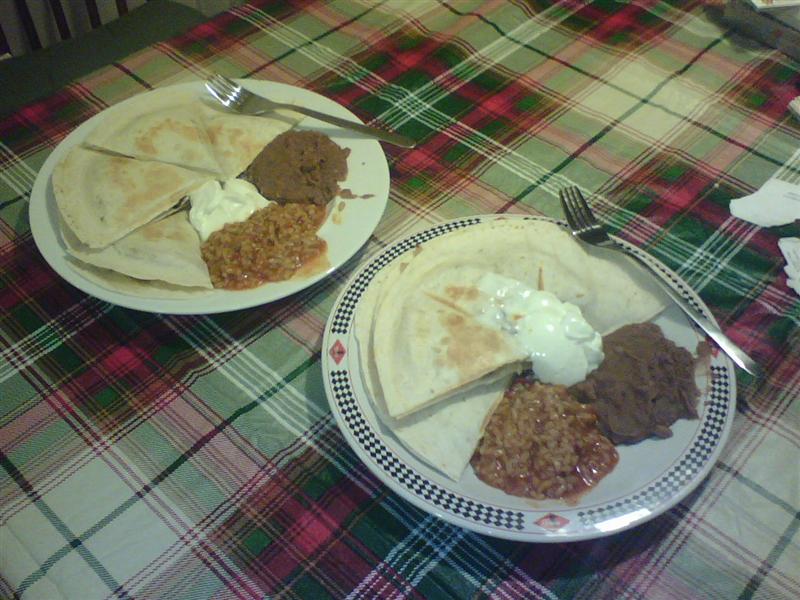 This was the first time I tried rice from a can. It was horrible and will never be doing that again. Next time I'll take the time consuming route when making the rice.